Prolight + Sound: AFMG Forges Ahead with EASE 5 Development
AFMG invites you to come to our booth at Prolight + Sound 2019 to take an exclusive sneak peek at the current EASE 5 preview version.
Image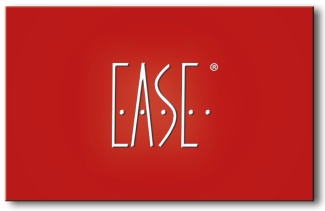 For two years the software development has been driving forward intensively. Our main goal with this effort is the implementation of a novel room building concept and a straight-forward approach to sound system design. This gives users more time to model the room acoustics and to optimize the loudspeaker system.
The next major version of EASE® will feature numerous innovations mainly aimed at more intuitive room entry.
This encompasses a state-of-the-art rendering engine, new drawing tools, enhanced management of "holes", and improved room volume calculation. All of this makes entering rooms significantly easier and faster.
Another innovative feature is the new acoustic editor. It provides a clear overview of the different room parameters that affect the simulation results, such as humidity, average absorption coefficient and reverberation time. This new function will greatly assist EASE users in their design and decision-making process.
The new EASE version is also focused on the design of the sound-reinforcement system. Loudspeakers can be inserted, positioned, and aimed very quickly and intuitively. In addition, the new visualization of case drawings helps to manage loudspeakers much more easily. These functions give the ideal basis for the optimization of the loudspeaker system regarding design goals like coverage uniformity and speech intelligibility.
Finally, with respect to room acoustics, the management of acoustic materials has been greatly improved. A completely renewed, large database of absorbers and building materials is now only one click away. Absorption coefficients can be viewed directly in the program and the distribution of materials used within the room is visible at a glance.
Of course, AFMG´s world-renowned acoustic calculation engine will be integrated into EASE version 5 as well, ensuring that there are no compromises when it comes to the accuracy of results and performing advanced investigations.
Besides developing EASE 5, AFMG has recently introduced a number of Software Development Kits to the market. AFMG® SDKs allow equipment manufacturers to create customized plug-ins for our software and to integrate them with their own software, such as digital signal processors, control applications, and system management devices.
Image

With its ground-breaking new feature set, EASE version 5 will become a software tool that goes beyond state of the art. It will be a major milestone for all sound system designers, acoustical consultants, and application engineers. Use this exclusive chance and be one of the first to see the new features of EASE 5 in action.
Meet us at Hall 8.0, Booth D70!